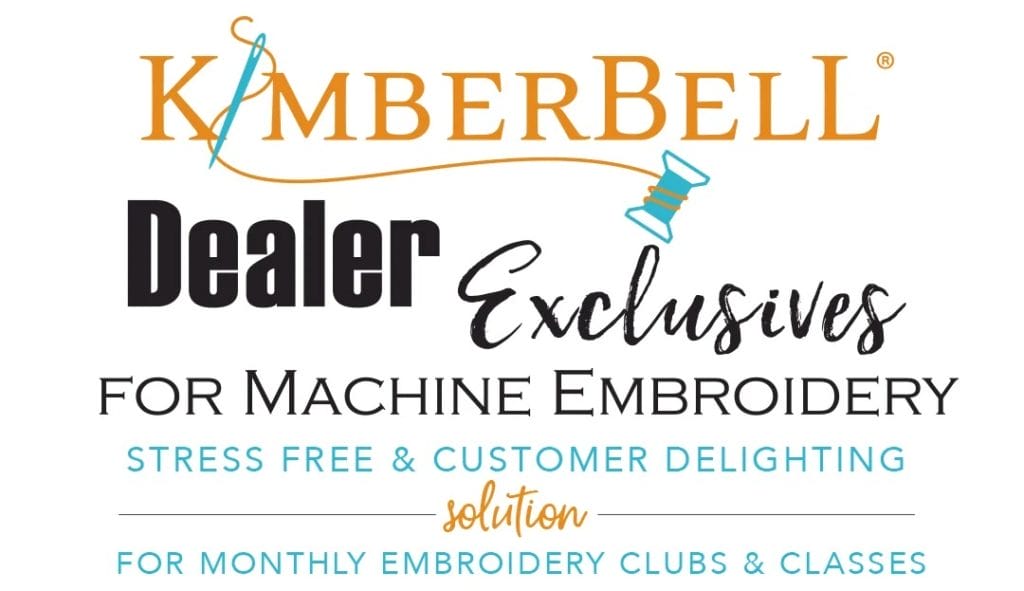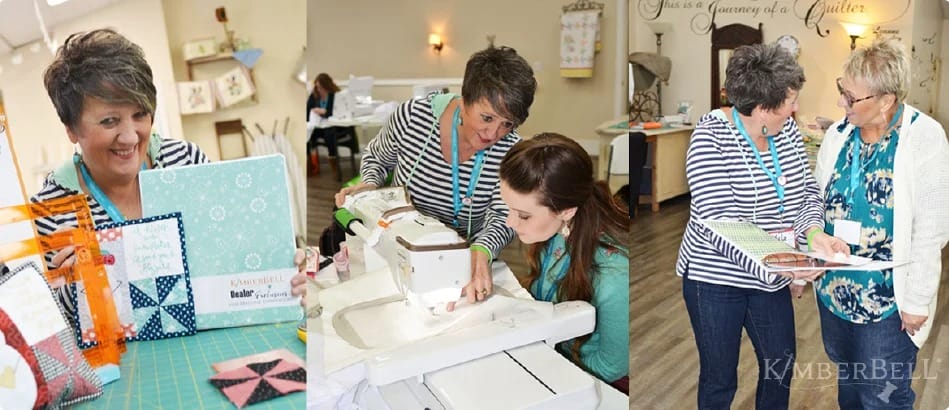 Dealer Exclusive projects are designed to suit your shop and customer needs! Struggling to know what to teach at embroidery club? Would you like to highlight quick, fun embroidery products in your shop? Need a project for new machine owners?
Kimberbell Dealer Exclusives is the answer!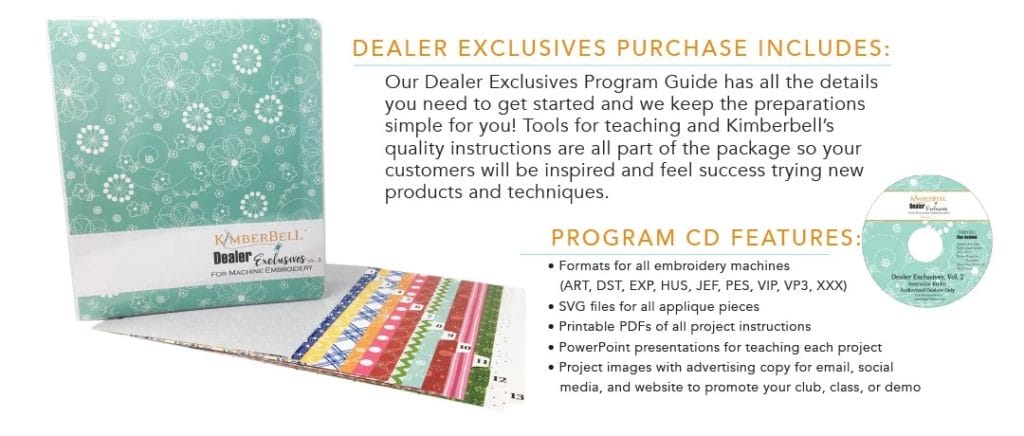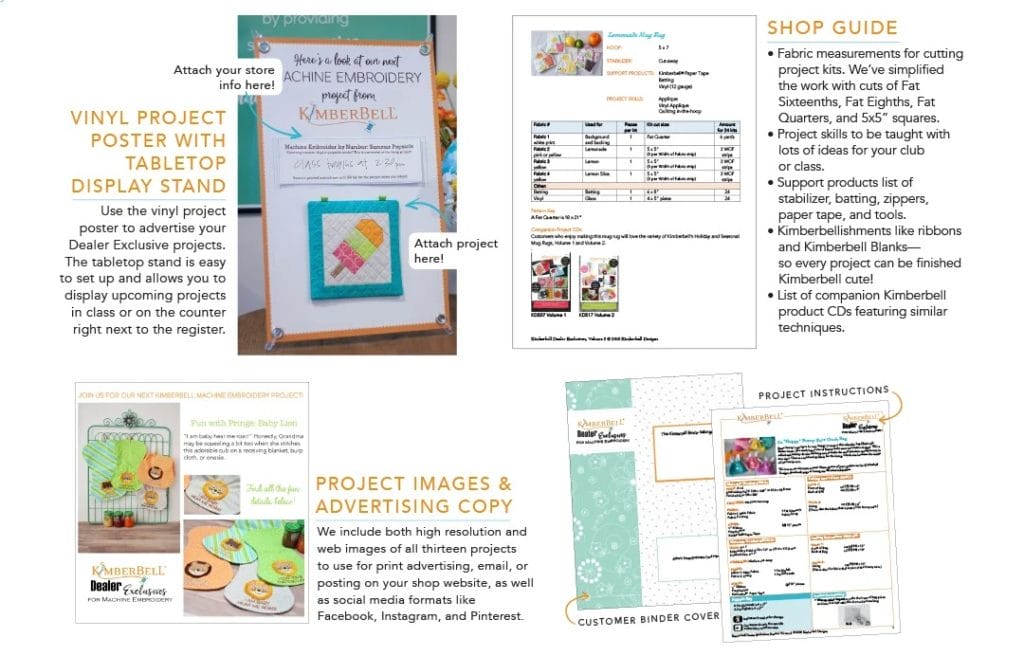 Our program guide will show you how to host an embroidery club, have a class or workshop, or do a make-and-take project or product demo. It has all the details you need to get started and keeps all the prep simple for you!
Sneak peek at our dealer exclusive volumes


*Purchase of the Dealer Exclusive Program from Kimberbell® Designs is limited to brick-and-mortar shops. One binder per shop location is required. The program is intended to bring customers into your shop and is strictly NOT for download or online classes. Kimberbell grants permission to the dealer, for the electronic file transfer directly to the customer USB. The file transfer should be an in-person visit to your store. Designs may be included with class registration, kit sale, or an embroidery club membership fee, but may not be sold individually. Official copyright authorization is included with the program guidelines.