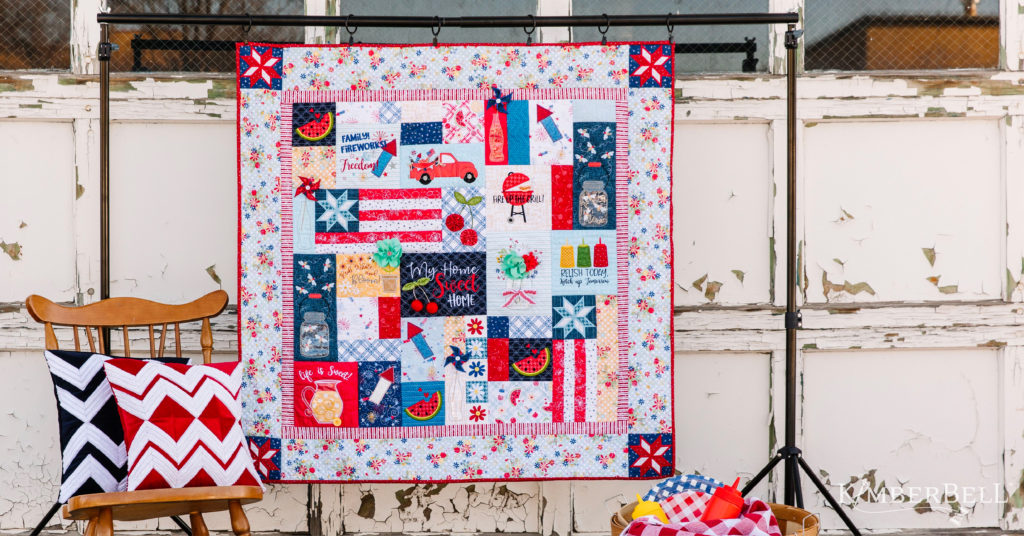 As we anticipate the release of Kimberbell's Red, White, & Bloom feature quilt for sewing and machine embroidery, you can bet we're getting pretty excited for the Fourth of July around here. So yeah, it's still February and the snowflakes are falling, but we're all about summer right now at Kimberbell!
Ahhh, the sunshine…the burgers…the sparklers…so much to look forward to!
Please join us in a little break room chatter as we share our favorite Fourth of July traditions: 
The Barbecues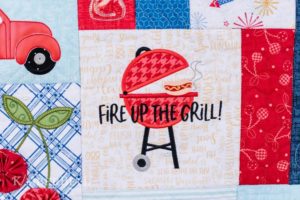 Liz (Production Supervisor): "We have a tradition (for the past 50+ years now!) of getting together for a big family reunion/campout over the Fourth of July. With a family heritage in sheep herding, we always include lamb for the potluck BBQ."
Erin R. (Product Manager): "I wake up early and run the Freedom Run, then we smoke ribs, pulled pork, and brisket for our barbecue. We love getting together with friends at the park!"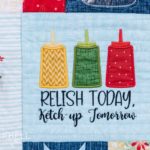 Erin M. (Product Marketing Manager): "For the past ten years, we've enjoyed a progressive dinner with my siblings and their families on the Fourth of July. We start at 3:00 at the first house with an appetizer, then we progress through the next three stops with a salad, a BBQ, and a dessert. In addition to the yummy food, we have games and activities at each house and end with fireworks!"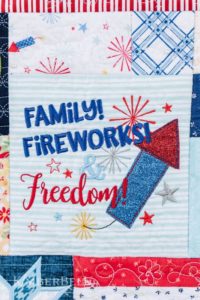 From Britney (Shipping Supervisor): "We always have a BBQ with family and friends, and then fireworks at night."
Kingston (Warehouse): "Ditto to what Britney said!"
Addie (Production: Embellishments/Tools): "We always have a picnic at the park with games!"
Sophie (Production: Events): "Watching fireworks and eating food! That's what we do." 
Becky (Product Development: Editor): "We always do a big barbecue with extended family, then watch the city fireworks show together."
The Water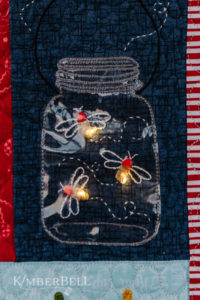 Madi (Product Marketing: Social Media): "We drive up to Idaho every year on the Fourth of July and go fly fishing on the Snake River."
Stacie (Product Marketing: Emails): "We float down the Oneida River on tubes and have a family BBQ and fireworks afterwards."
Janessa (Product Marketing: Graphic Design): "Our family loves to float the Ogden River on tubes and camp for a few days!"
Jenn (Product Development: Editor): "I love being at a lake with canoes or kayaks and having a picnic with my family. As long as it involves water, I'm happy!"
Ginger (Event Manager): "We go to the rodeo and fireworks and eat corn on the cob at BBQs. We also have some kind of water activity to stay cool."
The Parades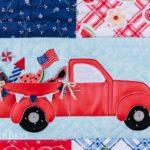 Trina (Product Development: Digitizer): "We get up and go to the parade, then head to the carnival to eat Navajo tacos and watermelon and listen to the live band. We always hit the water because it's so flippin' hot, then lay on a blanket to watch the fireworks."
Tori (Product Manager): "We always wake up to find a breakfast sponsored by the Boy Scouts of America so we can support them. We also go to the parade!"
Jenny (Product Marketing: Writing): "We absolutely have to hit a parade or my Fourth of July feels all wrong. I love listening to the bands, enjoying the floats, and putting my hand on my heart as the flag goes by. Then it's off to enjoy a barbecue with family!"
The Fireworks
Paige (Production: Events): "We love going to my great-grandma's house in the morning for a big breakfast, then we rent a blow-up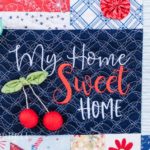 slide and pool for a fun water party. At night, we light fireworks with one grandpa, then watch the city fireworks with the other grandpa!"
Jasmine (Product Marketing: Sr. Graphic Design): "I have beer, brats, and buttered corn on the cob with my family, then we sit on the porch and watch all the fireworks bursting over the valley. We have a really good view from our house, so we sit on blankets and watch all of the shows!"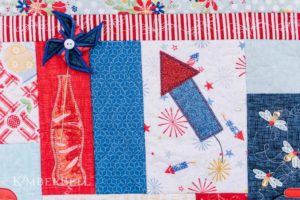 Kaitlin (Production: Events): "My birthday is on the 2nd of July so I've always felt that the fireworks are really for me…"
Kiley (Shipping): "We have doughnuts in the morning, play games as a family, and watch the fireworks show with Grandma at night."
We'd love to hear some of your Fourth of July traditions, too, so please comment below! Oh, and by the way…Kimberbell's Red, White, & Bloom feature quilt will be coming soon to your favorite quilt shop!
Now that's something to celebrate! 🙂