You know what they say (whoever "they" are): chocolate helps people feel loved. And since teddy bears also help people feel loved, this is the perfect recipe for the Kimberbear! Made with chocolate, peanut butter, and  honey (a bear's favorite ingredient!), these bars have been a family favorite for years. Enjoy!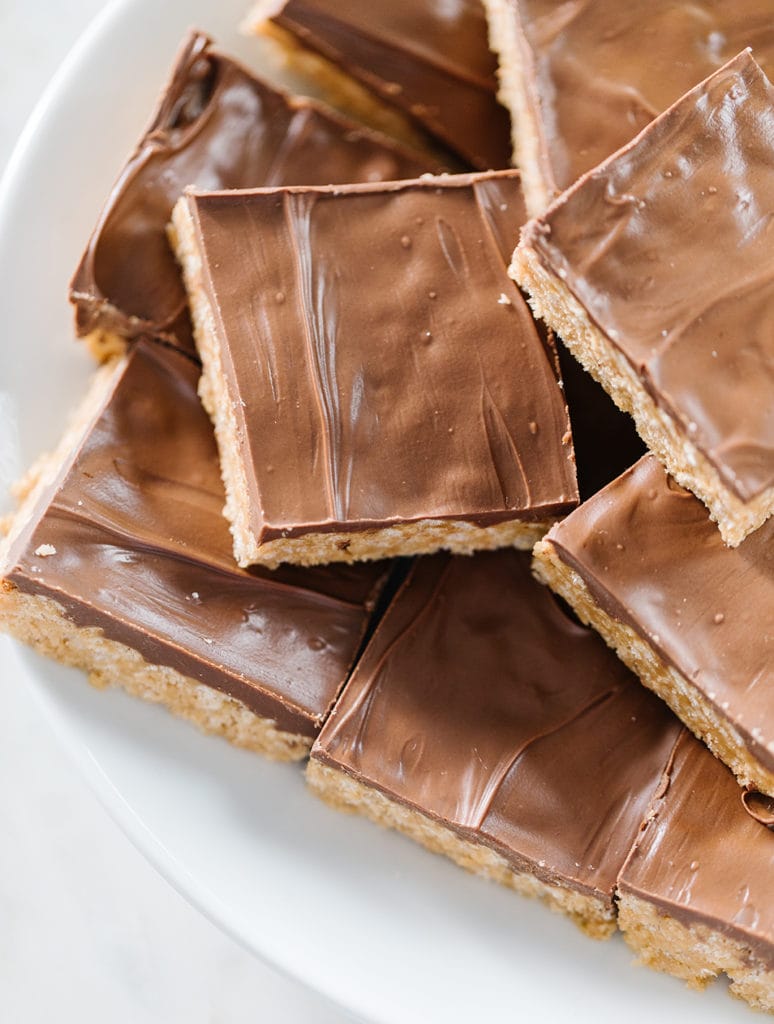 Ingredients:
1 cup honey
1 cup granulated sugar
1 ½ cup peanut butter
2 tsp. vanilla extract
8 cups crisp rice cereal
12 oz. butterscotch chips
8 chocolate candy bars (approximately 10 oz.)
Directions:
Mix honey and sugar in a large saucepan. Bring to a bubbly stage, but do not boil.

Add peanut butter, vanilla, and crisp rice cereal. Mix well and press into a buttered cookie sheet.*

Melt butterscotch chips and milk chocolate bars in a double boiler. Spread over cooled crisp rice mixture. Cool and cut into bars. 
Preparation Tips:
The amount of chocolate does not need to be super accurate! Use either milk or dark chocolate, depending on your preference. If you don't have chocolate bars on hand, chocolate chips work great, too!
When melting the chips for the topping, NEVER allow water to come into contact with the melting chips or the spread will be ruined. 
After the butterscotch and chocolate spread are poured over the crisp rice mixture, you must let it cool so the top will set BUT do not leave it in the fridge too long. When the dessert hardens, it can be difficult to cut. USE A PIZZA CUTTER! 
*Half of the recipe fits in a 9×13 pan.
Recipe submitted by Jenny L., Kimberbell Marketing Writing Associate