You cannot add "Bella Box Handmade Holiday" to the cart because the product is out of stock.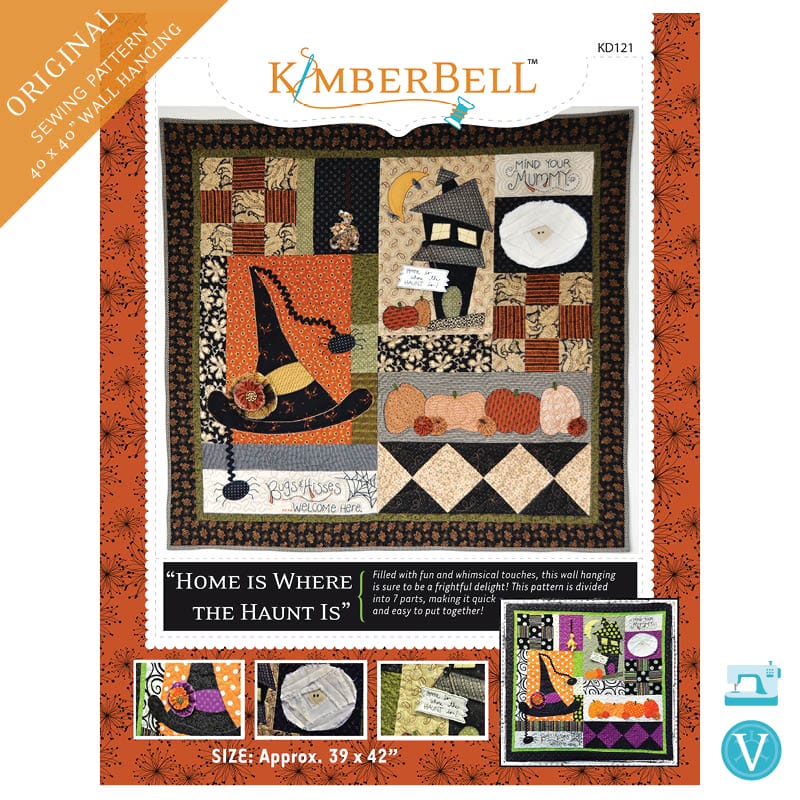 Hover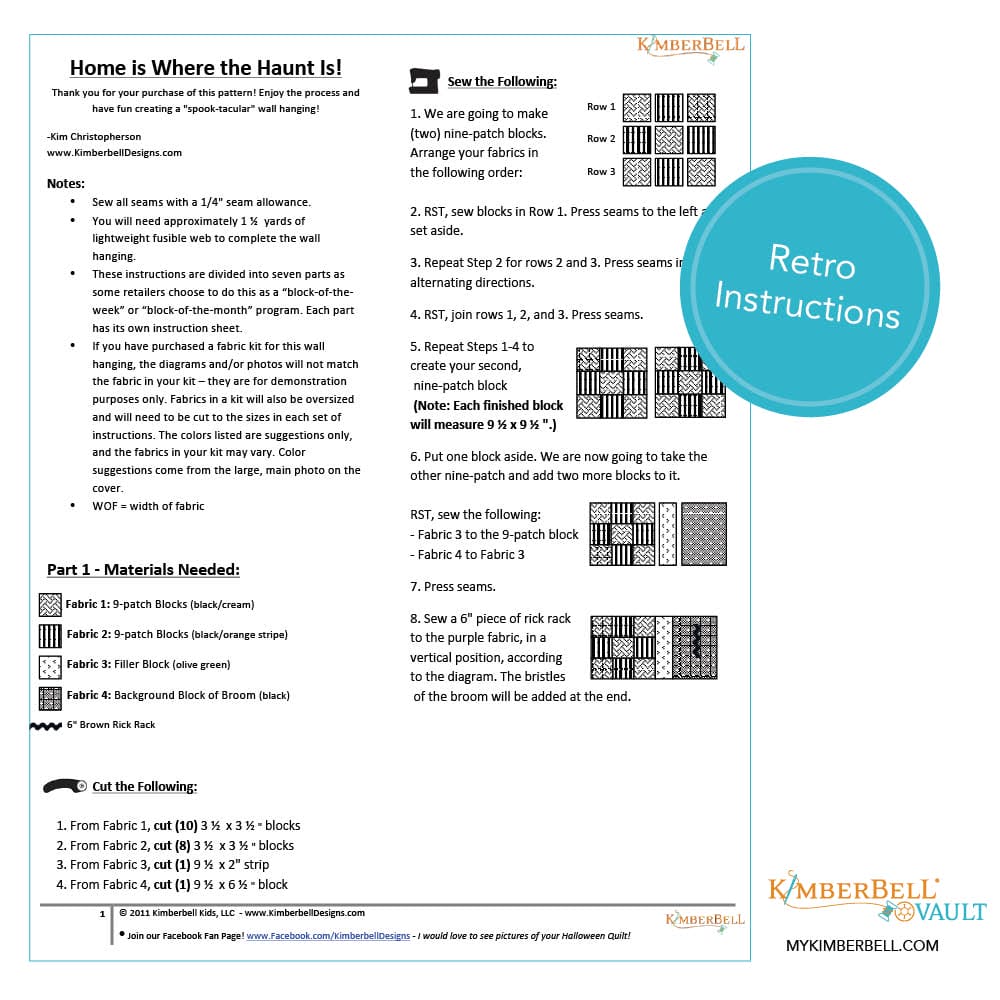 Hover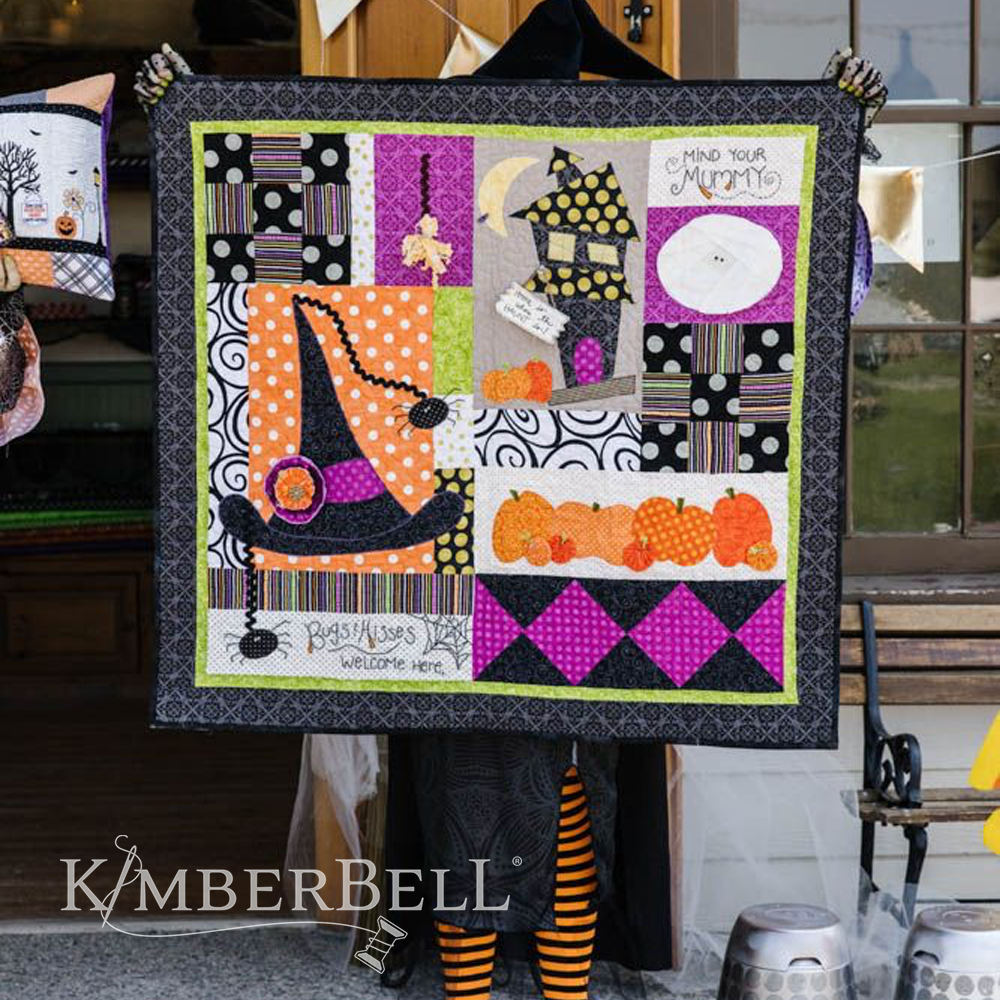 Hover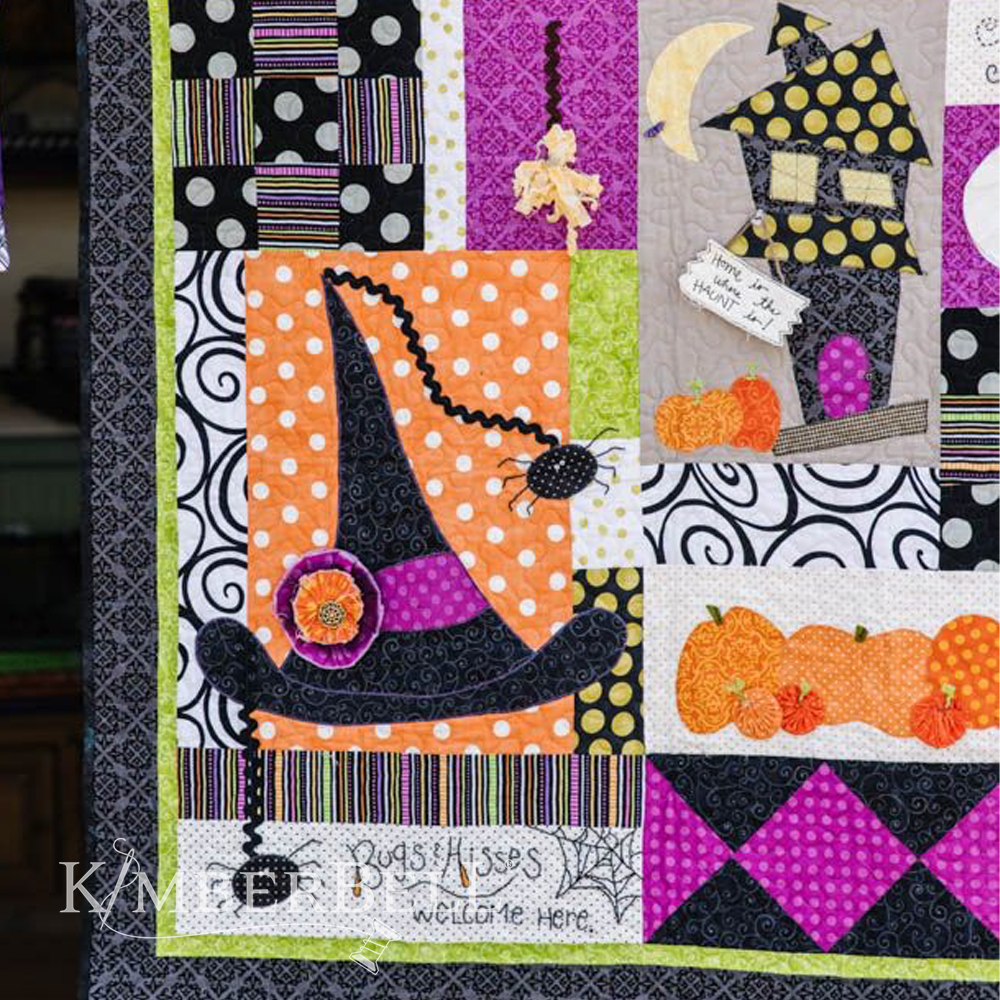 Hover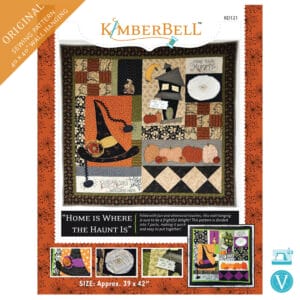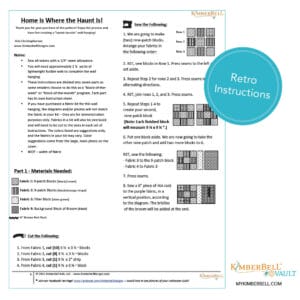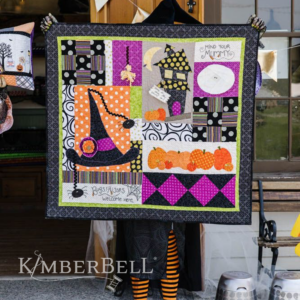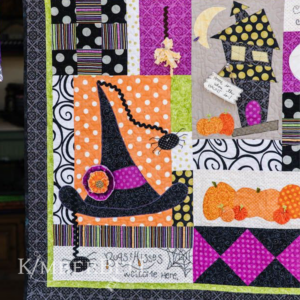 Home is Where The Haunt Is Sewing Wall Hanging
VERSION: SEWING
It's "Home is Where the Haunt Is," the very first Kimberbell quilt! Now available from the Kimberbell Vault, this (approximately) 40 x40" wall hanging includes spooky spiders, fabric flowers, and so much more. A broomstick with fabric-strip bristles hovers above the pointy witch hat, while two little eyes peek shyly from dimensional mummy wrappings. Hang your small sign on the creepy old house, then hand stitch "Bugs & Hisses Welcome Here" below! Made entirely on a sewing machine, our classic "Home is Where the Haunt Is" Wall Hanging is enchanting decor for your favorite haunt.
Download includes retro sewing instructions and pattern to create a Home Is Where The Haunt is Wall Hanging.
Approximate Finished Size: 40 x 40″
SKU: KDVT2014
$20.00