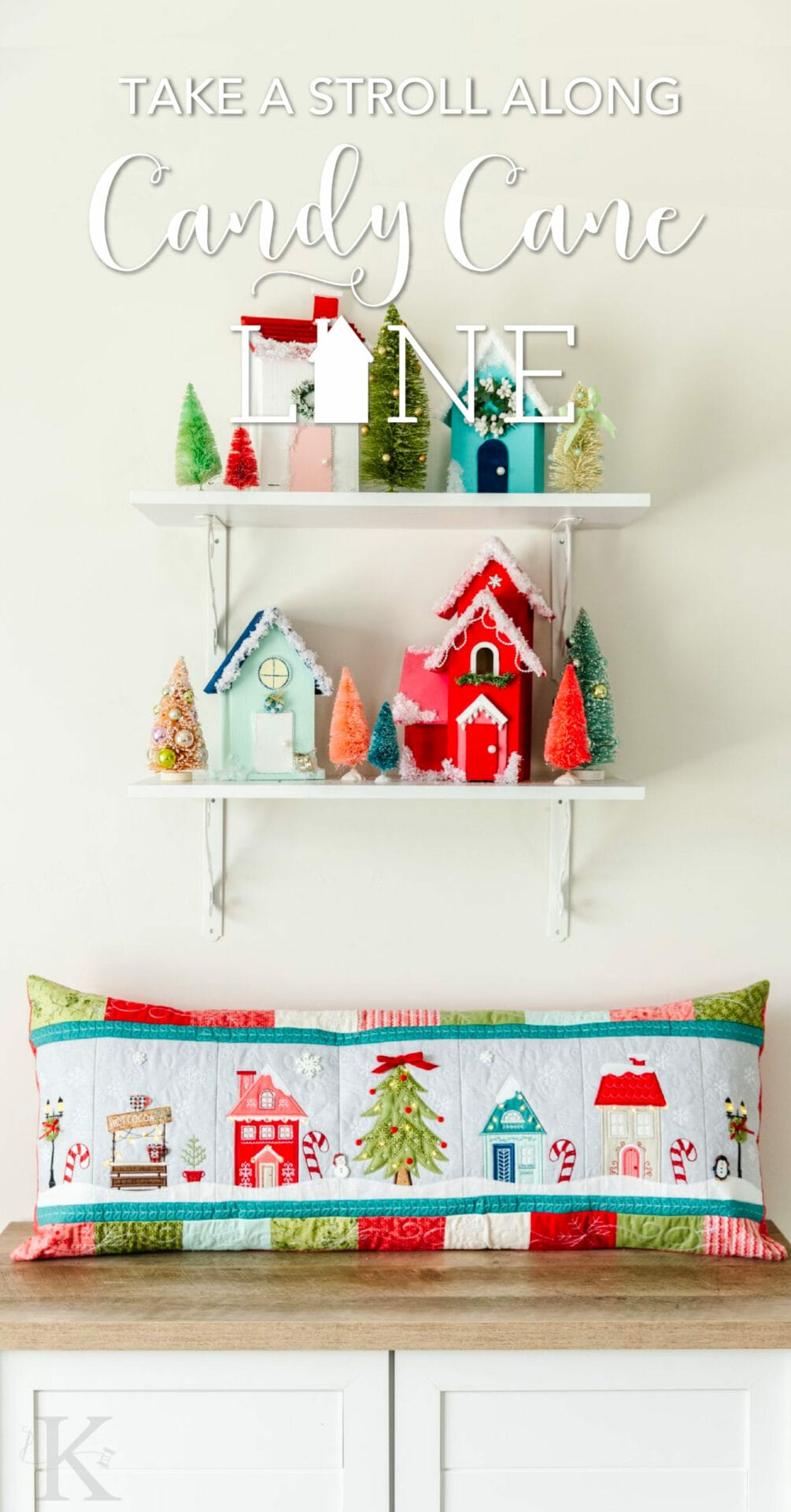 There's no place more magical, more festive, more all-around Christmasy like Candy Cane Lane! Kimberbell's whimsical bench pillow celebrates the season with all the nostalgia of a hometown holiday. 
Join me for a quiet stroll down Candy Cane Lane, a storybook street nestled in delightful drifts of Applique Glitter snow.
Lamp Post
Fairy Lights gleam from an antique lamp post, decorated with a fringed wreath and merry bow. Near the post, a giant candy cane sparkles with Applique Glitter.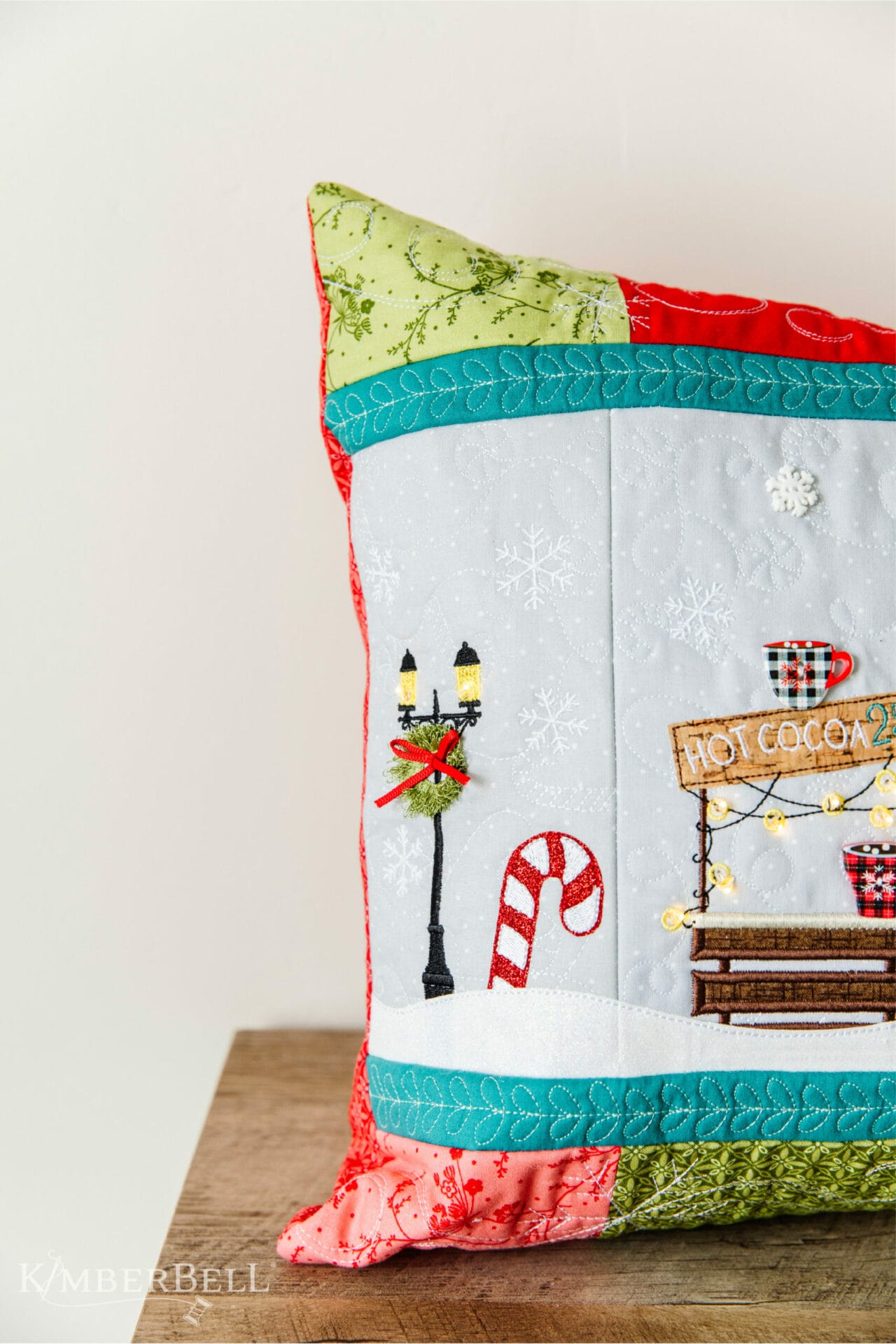 Cocoa Stand
Cocoa, anyone? A fresh cup is only 25 cents at our rustic stand of applique fabric and embroidery cork. With button mugs and twinkling Fairy Lights, Kimberbell cocoa is sure to hit the spot. A darling tree "spruces" up the place in a bucket of red Applique Glitter.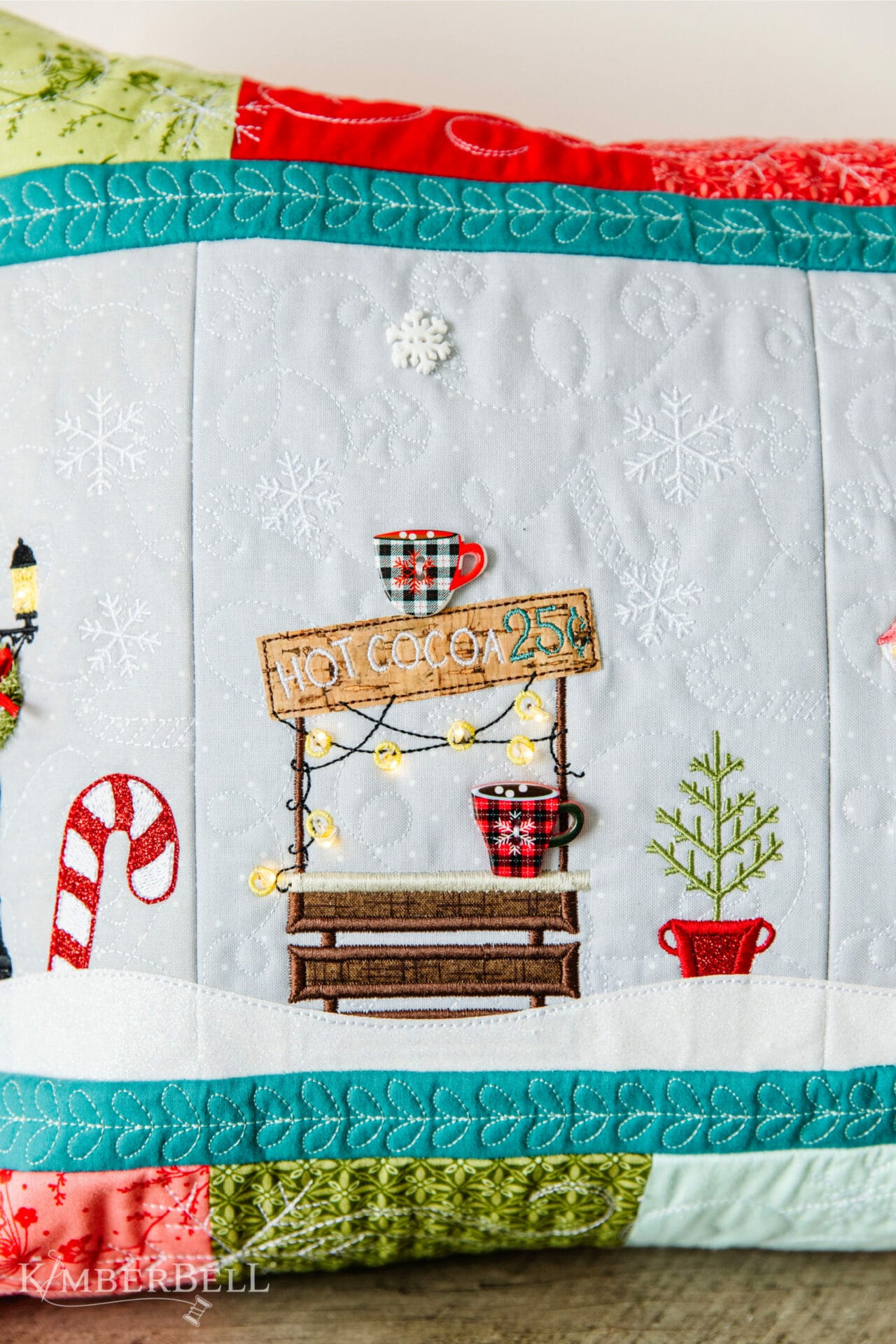 Red House
Warm Fairy Lights cast an inviting glow on this charming applique house. (Perhaps the family is hosting a Christmas party inside?) A sparkly candy cane and snowman button welcome every guest.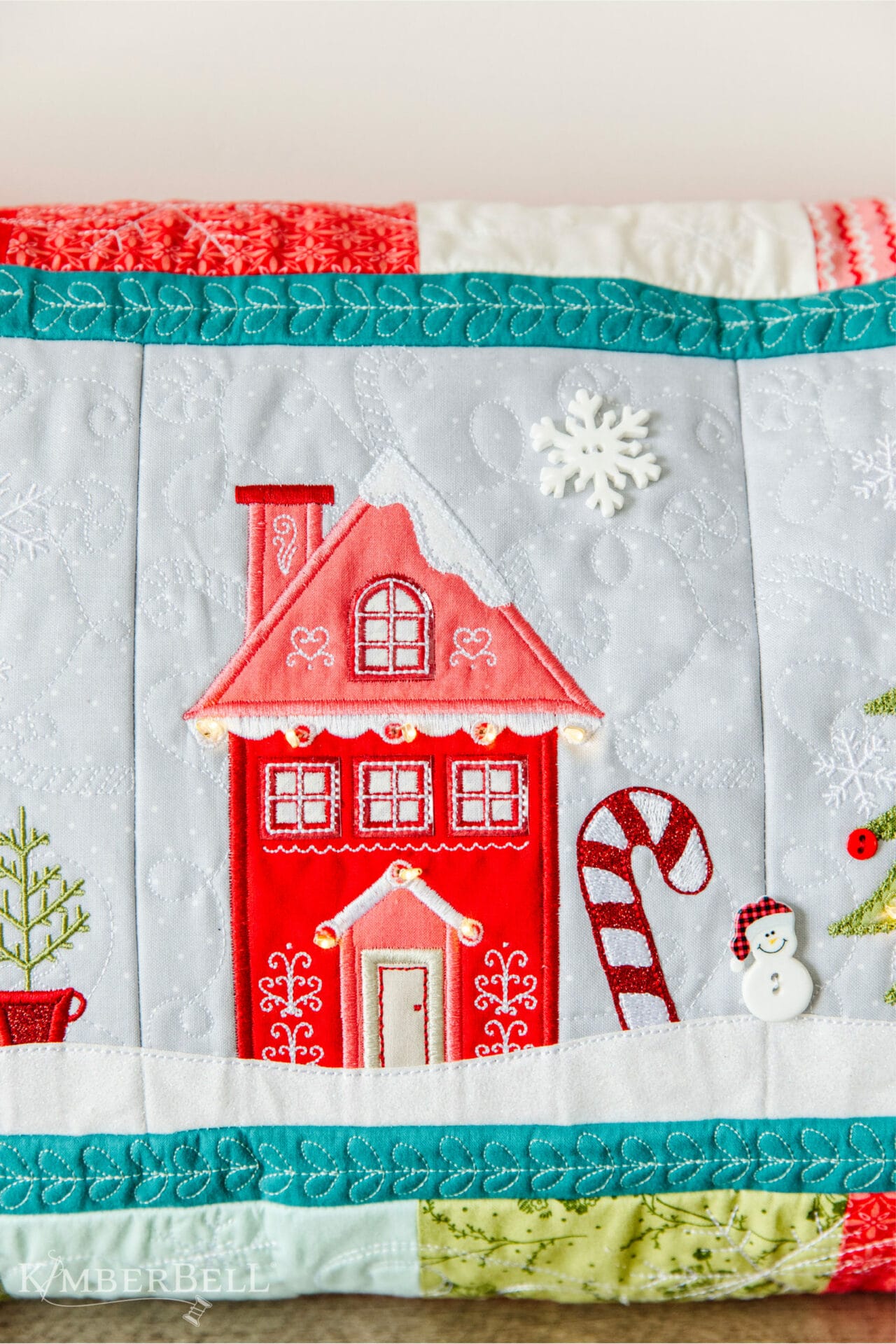 Christmas Tree
Come on down to the village square! The town's Christmas tree is all decked out with Fairy Lights, a velvet bow, and ornaments as Cute as a Button. An embroidery cork trunk gives a real-wood look to this tannenbaum.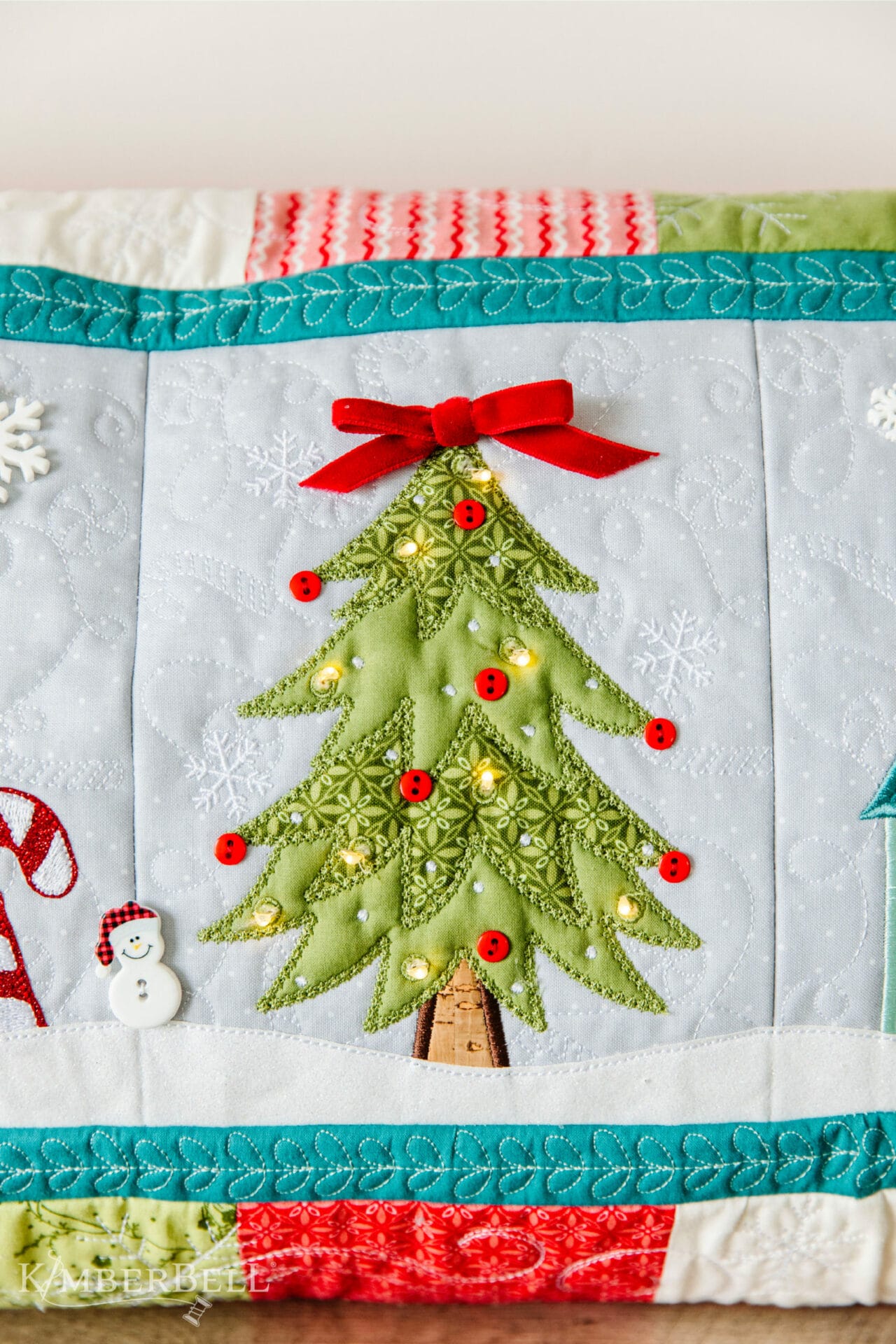 Blue House
On the next block is a beautiful blue house, cozy and snug in the fresh winter snow. A blizzard of snowflake buttons and stitches swirl about, topping the house with a dusting of Applique Glitter.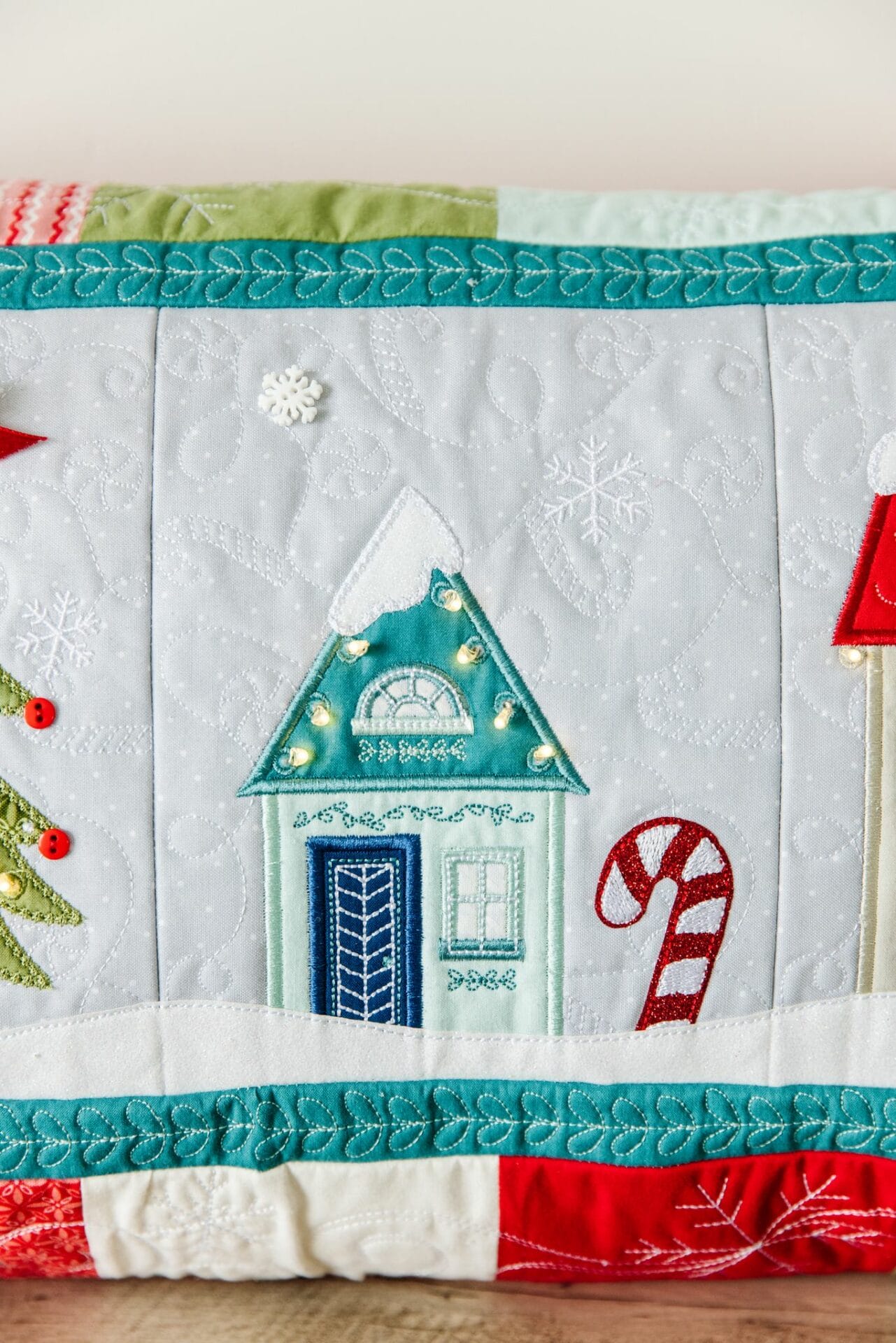 Tan House
Tall and stately, the neighboring applique house is flanked by two giant candy canes. The jolly crimson color perfectly matches the red scalloped roof and door decor.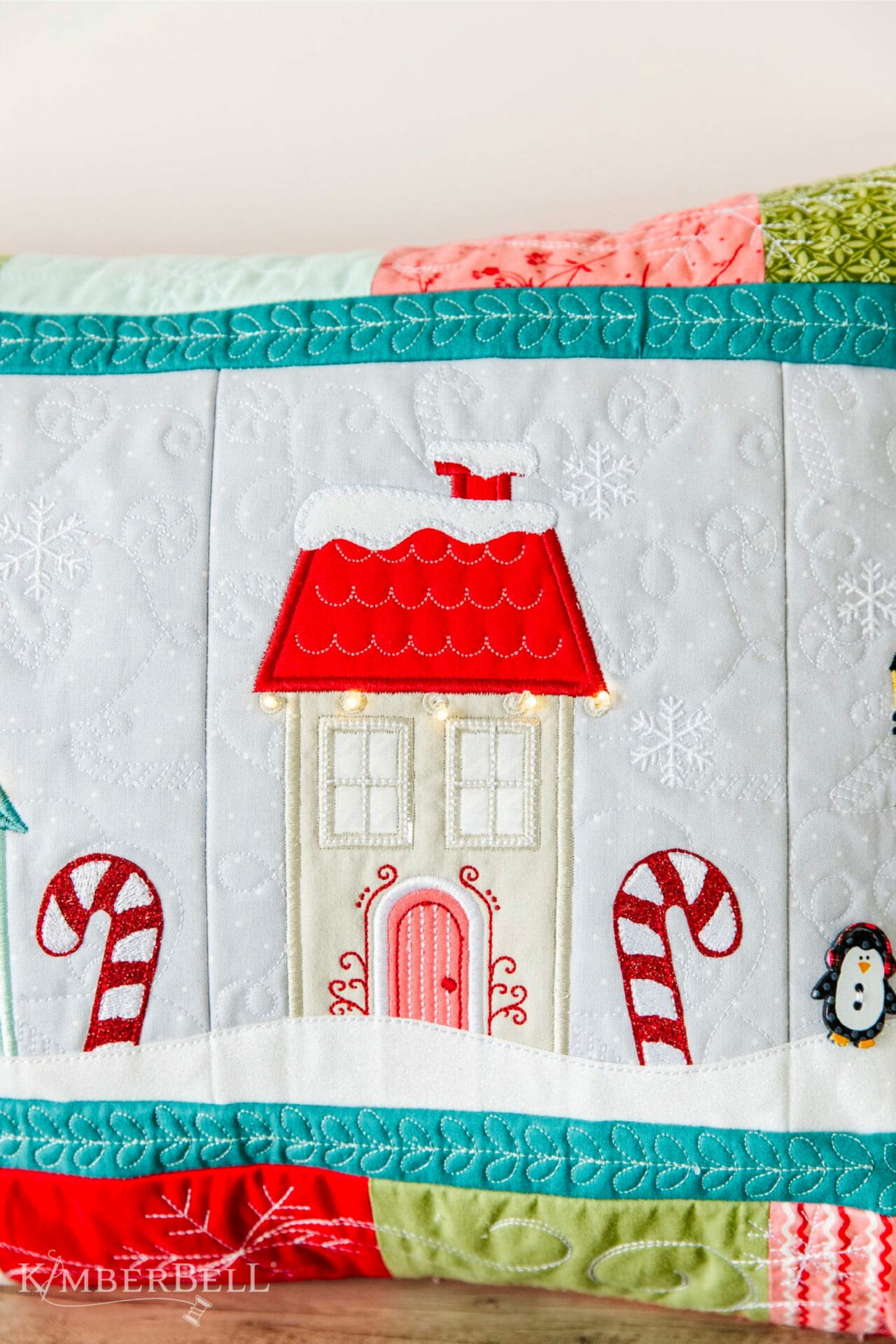 The Final Block
A penguin from Kimberbell's Cozy Winter Collection joins the snowflake, mug, and snowman buttons in bringing dimension to the pillow, along with the fluffy fringed wreath on the lamp post.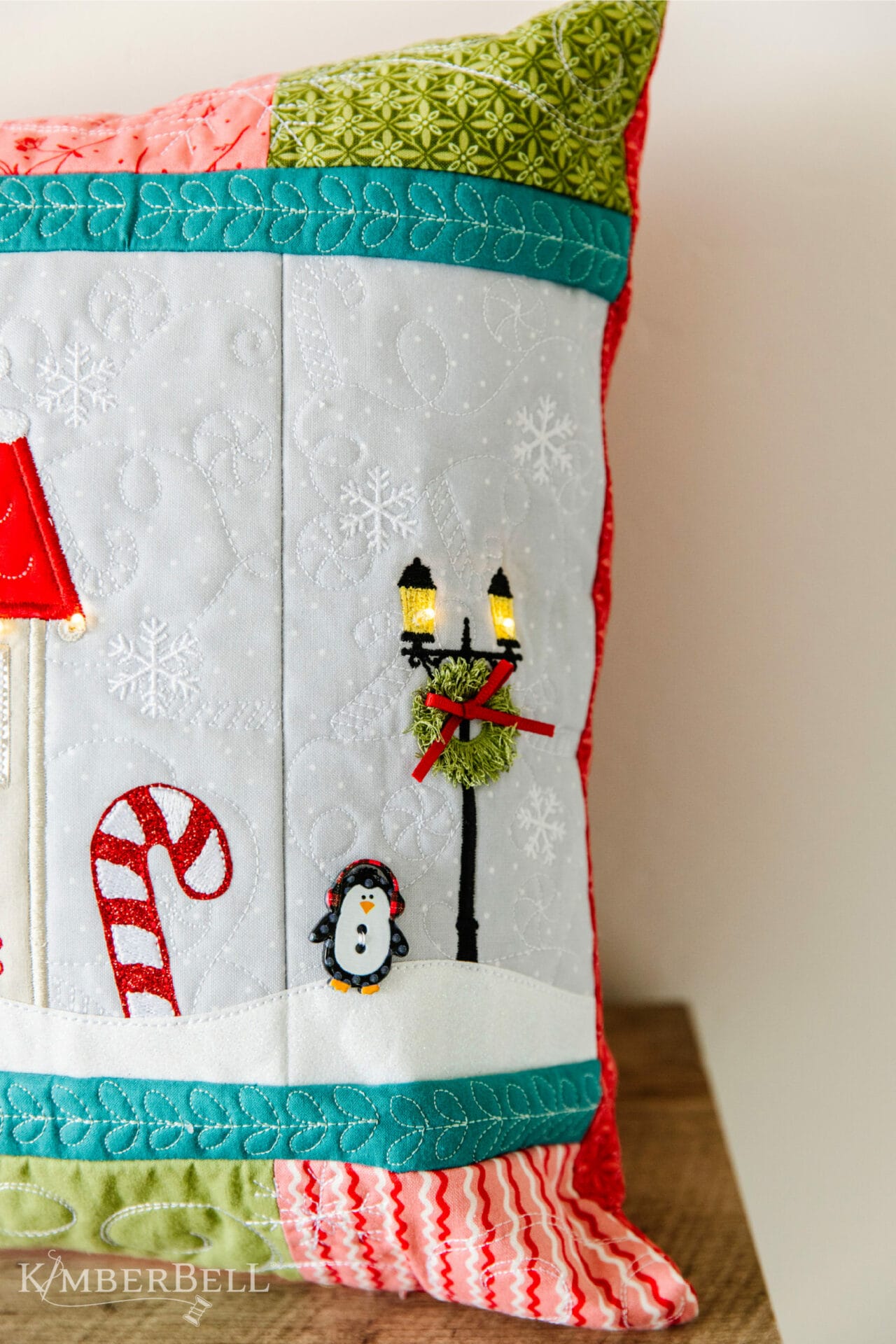 Background Quilting
Quilt your blocks with a flurry of seasonal designs from Kimberbell's Candy Cane Lane Quilting Bundle! With peppermint twists and candy cane swirls, our background quilting and border designs take your bench pillow to a new level of wonder.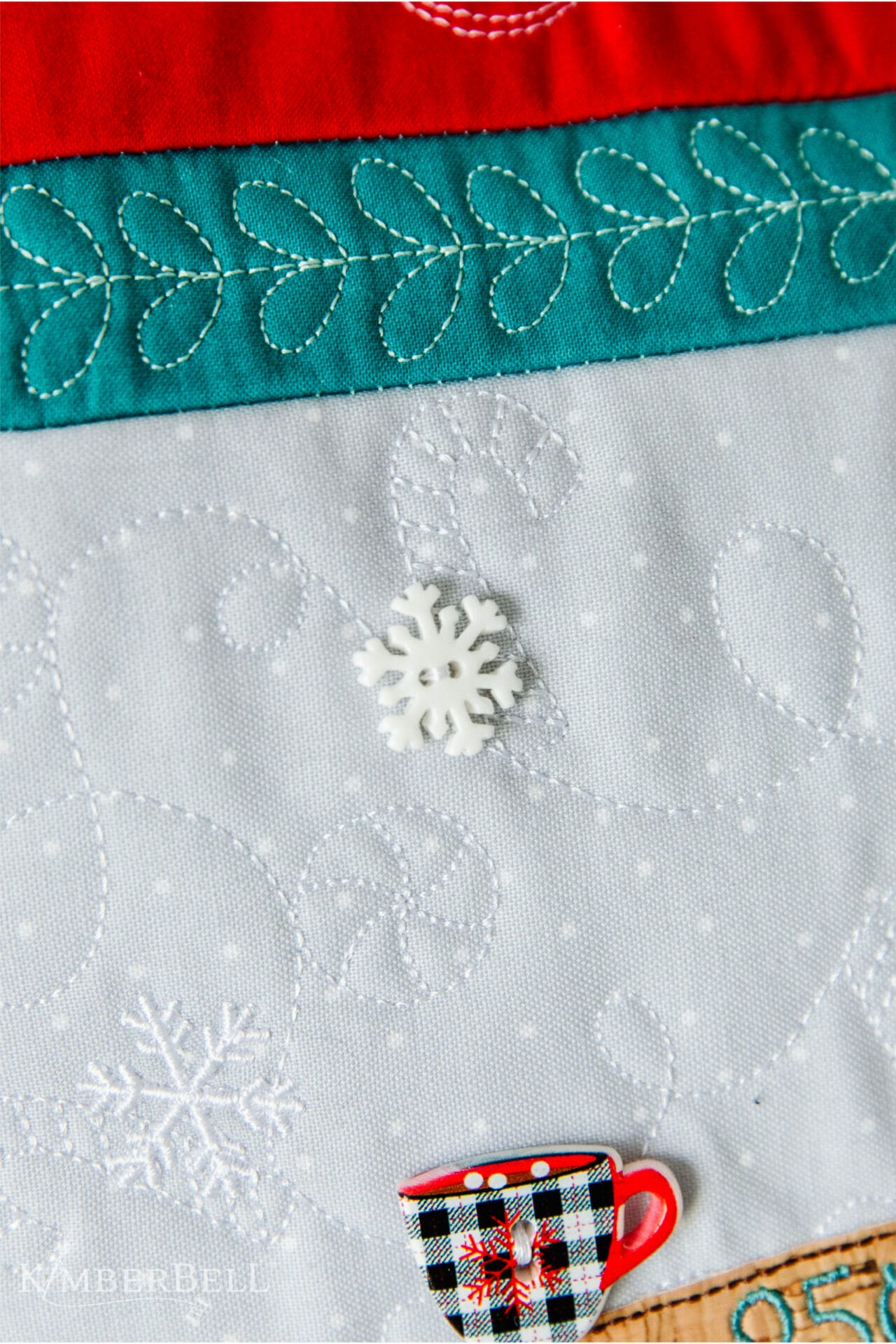 So, who's ready to bring Candy Cane Lane to your holiday home? Find the designs, pattern, and the Candy Cane Lane Embellishment Kit at your favorite quilt shop today!
We'll see you at the village square…