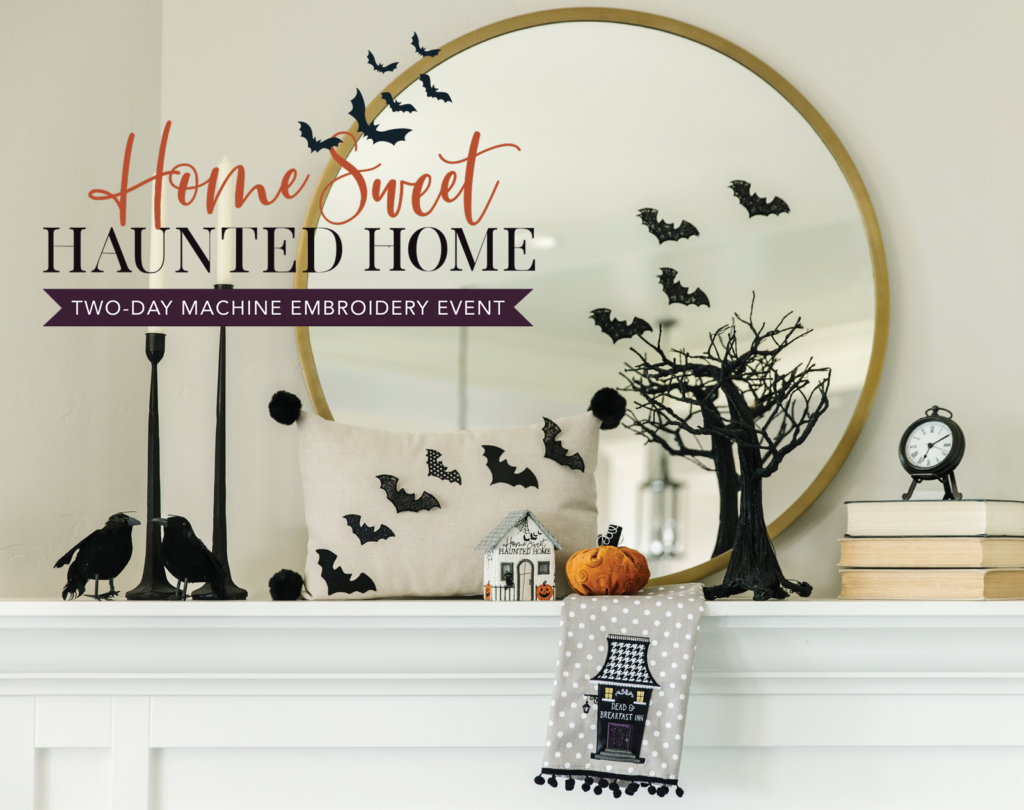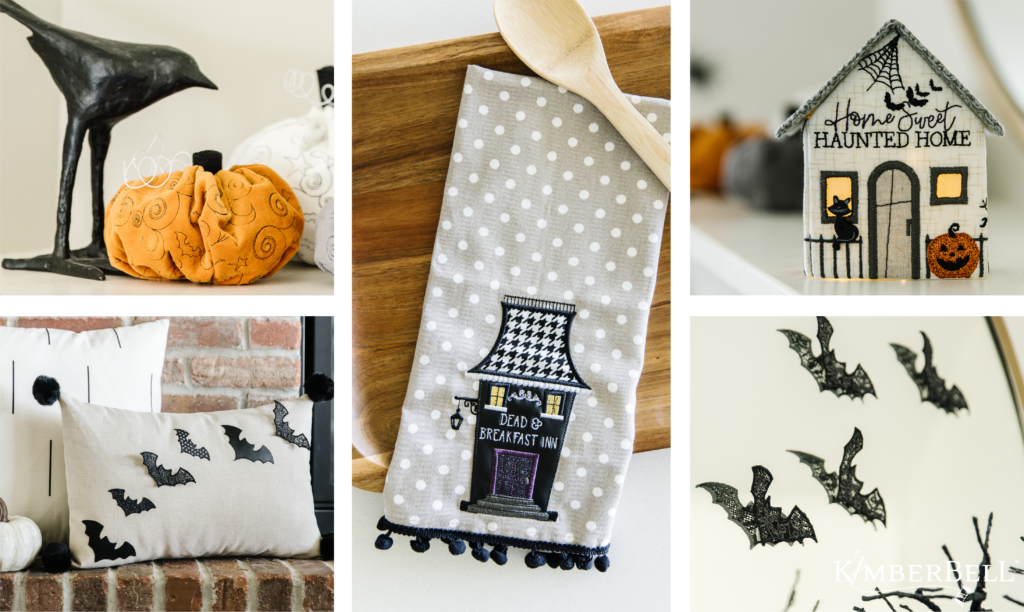 Get spooky with 5 exclusive designs at your Two-Day event:
Dead & Breakfast Tea Towel, Haunted Home 3D House, Perfectly Quilted Pumpkins, Flyaway Bats Throw Pillow and Lace Bats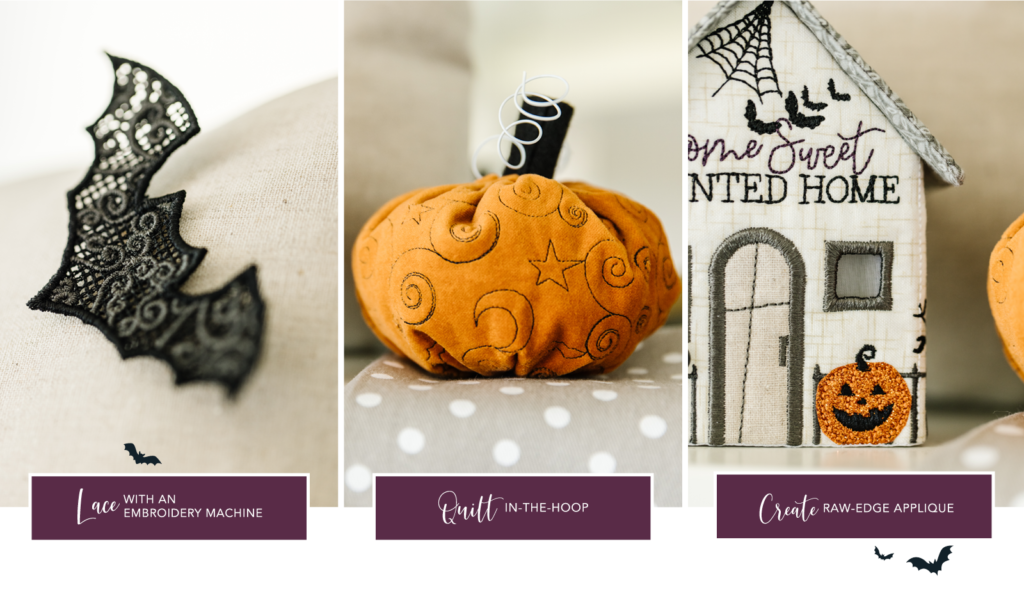 Looking to raise your "spirits?" Treat yourself to Home Sweet Haunted Home! At Kimberbell's two-day machine embroidery event, you'll create five bewitching projects with other stitching enthusiasts. First, stop for a spell at the Dead & Breakfast Tea Towel, then make a Haunted Home 3D House with Kimberbell Shape Form and bedazzling Fairy Lights. Perfectly Quilted Pumpkins are made and quilted in-the-hoop with soft Velveteen, our Flyaway Bats Throw Pillow is boo-tique chic, and Lace Bats are eerily elegant! All event projects are made in 5×7 and 6×10 hoops, with additional sizes also available. From pumpkins and spiderwebs to bats and more, there's no place like Home Sweet Haunted Home.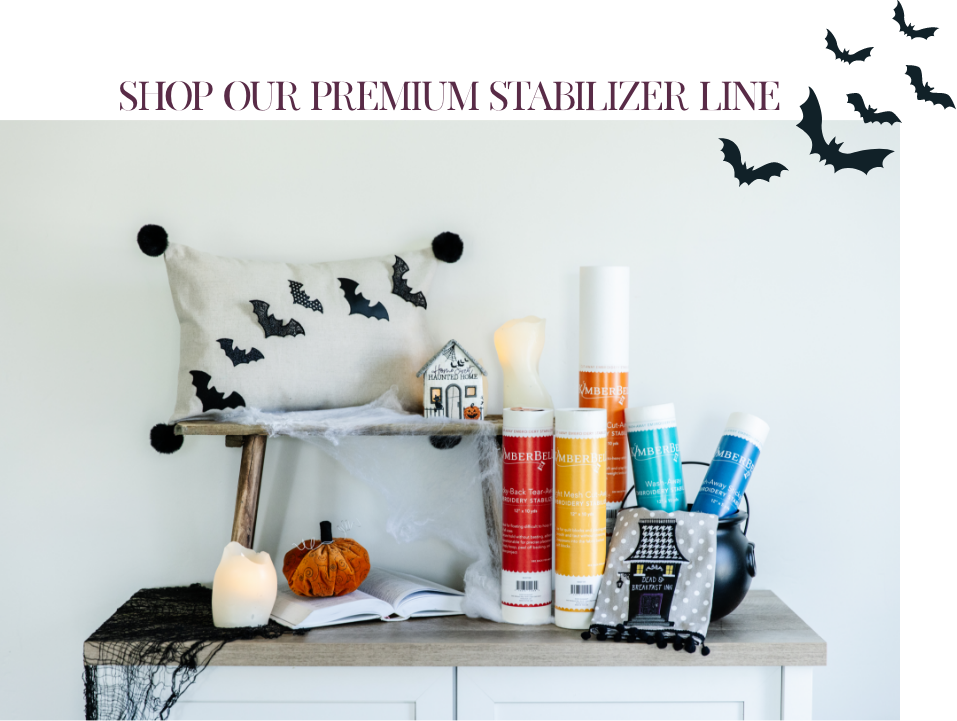 Charming decor for your Home Sweet Haunted Home, Kimberbell's Scalloped Metal Tray features rustic rope handles and an embossed Kimberbell logo. Fill with Perfectly Quilted Pumpkins from Kimberbell's Home Sweet Haunted Home machine embroidery event, or use year-round to display sewing notions, Mug Rugs, and more! Available for a limited time only, Kimberbell's Scalloped Tray is a stylish accessory for a variety of occasions.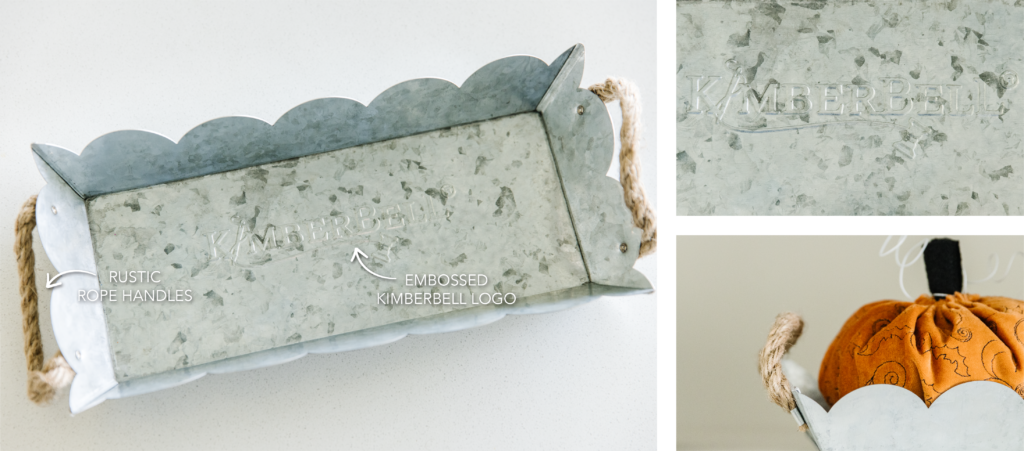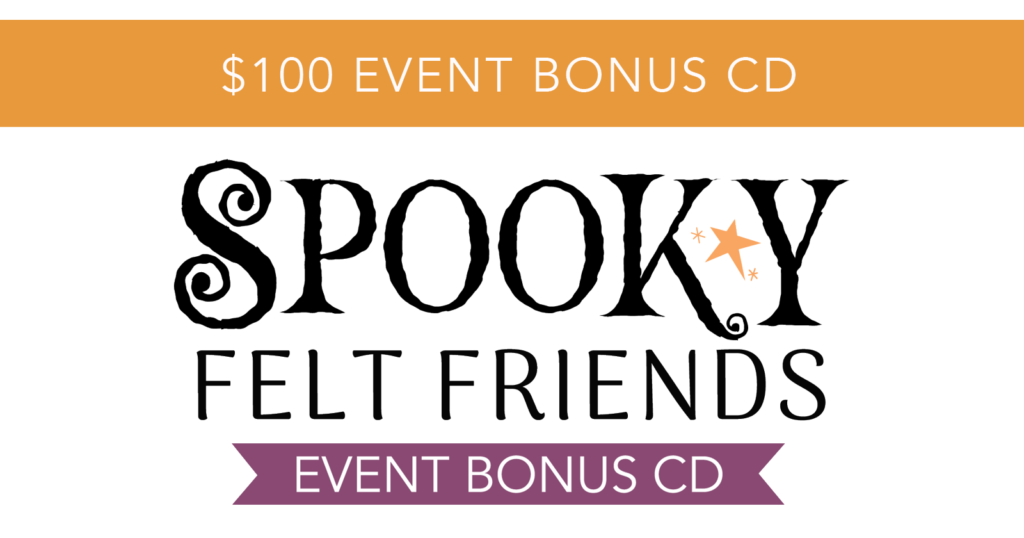 When you spend $100 on Kimberbell product in the Pop Up Shop this design CD is FREE!