Kimberbell's Love Notes is available for both sewing and machine embroidery. Love Notes is a fun way to experience the joy of creativity™ with Kimberbell.


Machine Embroidery Glide thread from Hab+Dash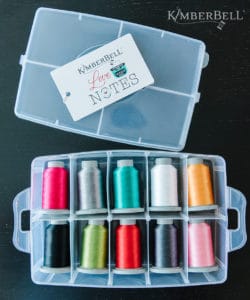 11001 Black
70214 Blossom
10424 Med Gray
70217 Pink Lemonade
10877 Sterling
63268 Sprout
10000 White
60382 Avocado
70199 Desire
51365 Pumpkin Seed
Orders may be placed at habanddash.com.
Sewing thread from Aurifil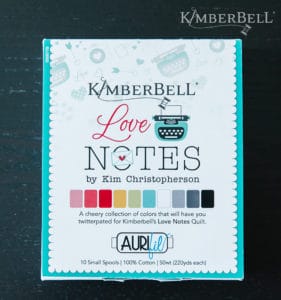 2425 Bright Pink
1148 Light Jade
2530 Blossom Pink
2024 White
2250 Red
2606 Mist
2130 Medium Butter
1231 Spring Green
2630 Dark Pewter
2692 Black
Contact Aurifil or your favorite distributor to purchase.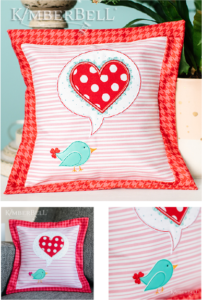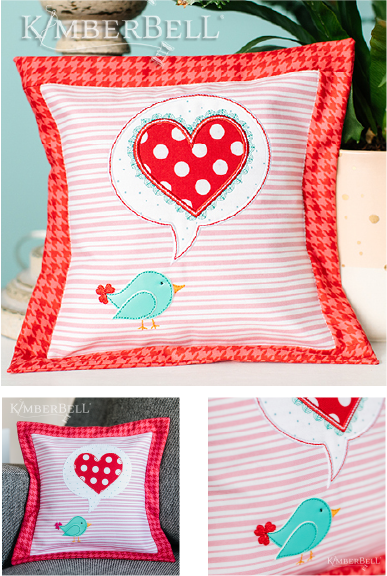 Designed for both sewing and machine embroidery, this cheerful blue bird can be stitched with either our new Robin's Egg Blue Embroidery Leather or fabric using a raw-edged applique technique.
Click the link below to download your free design!