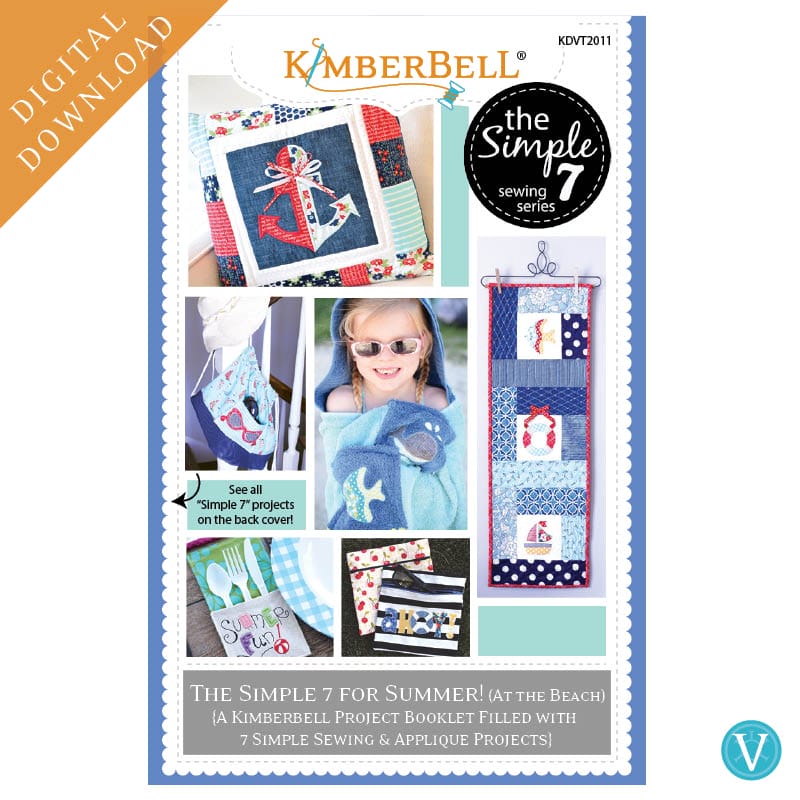 Hover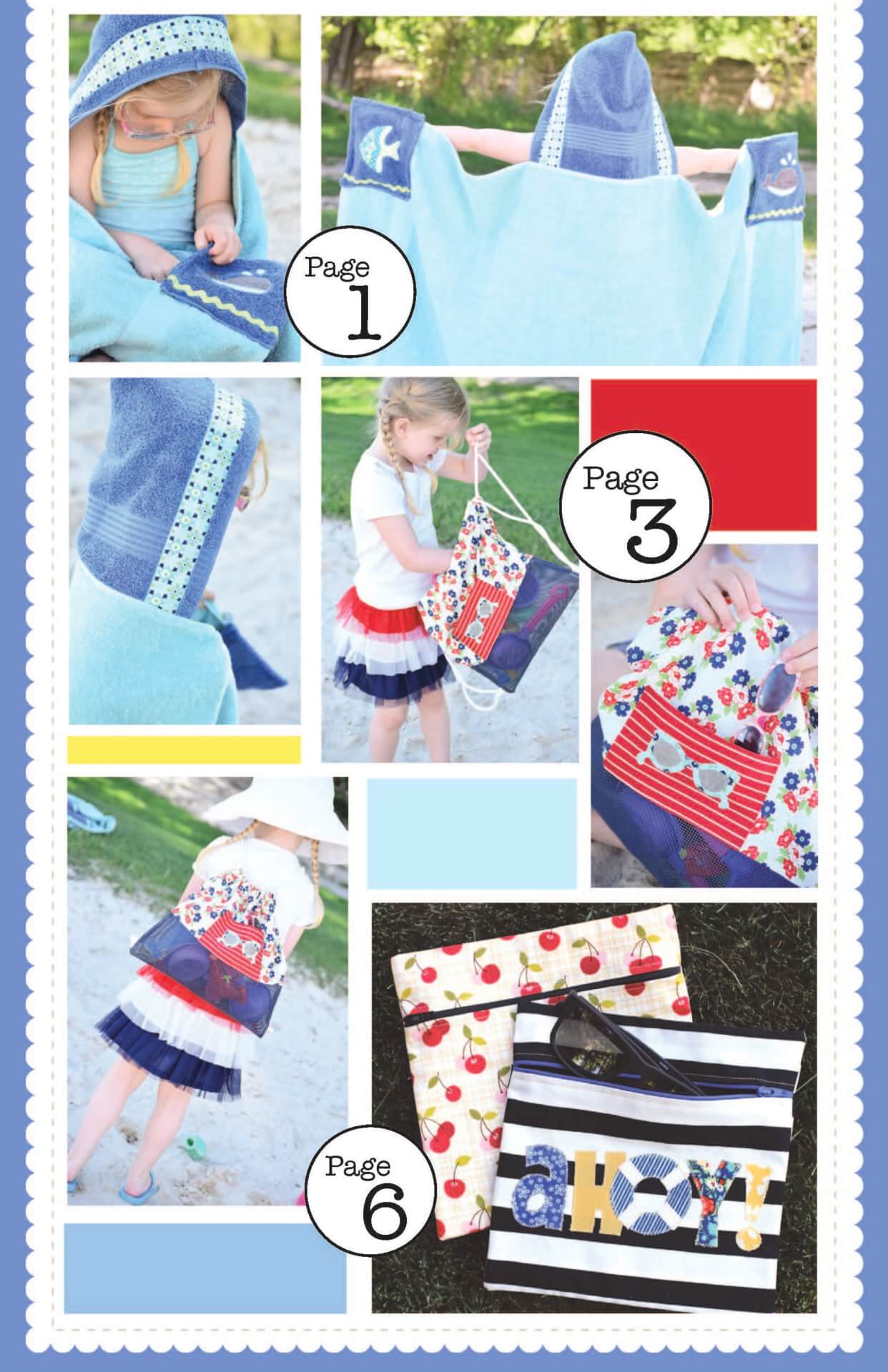 Hover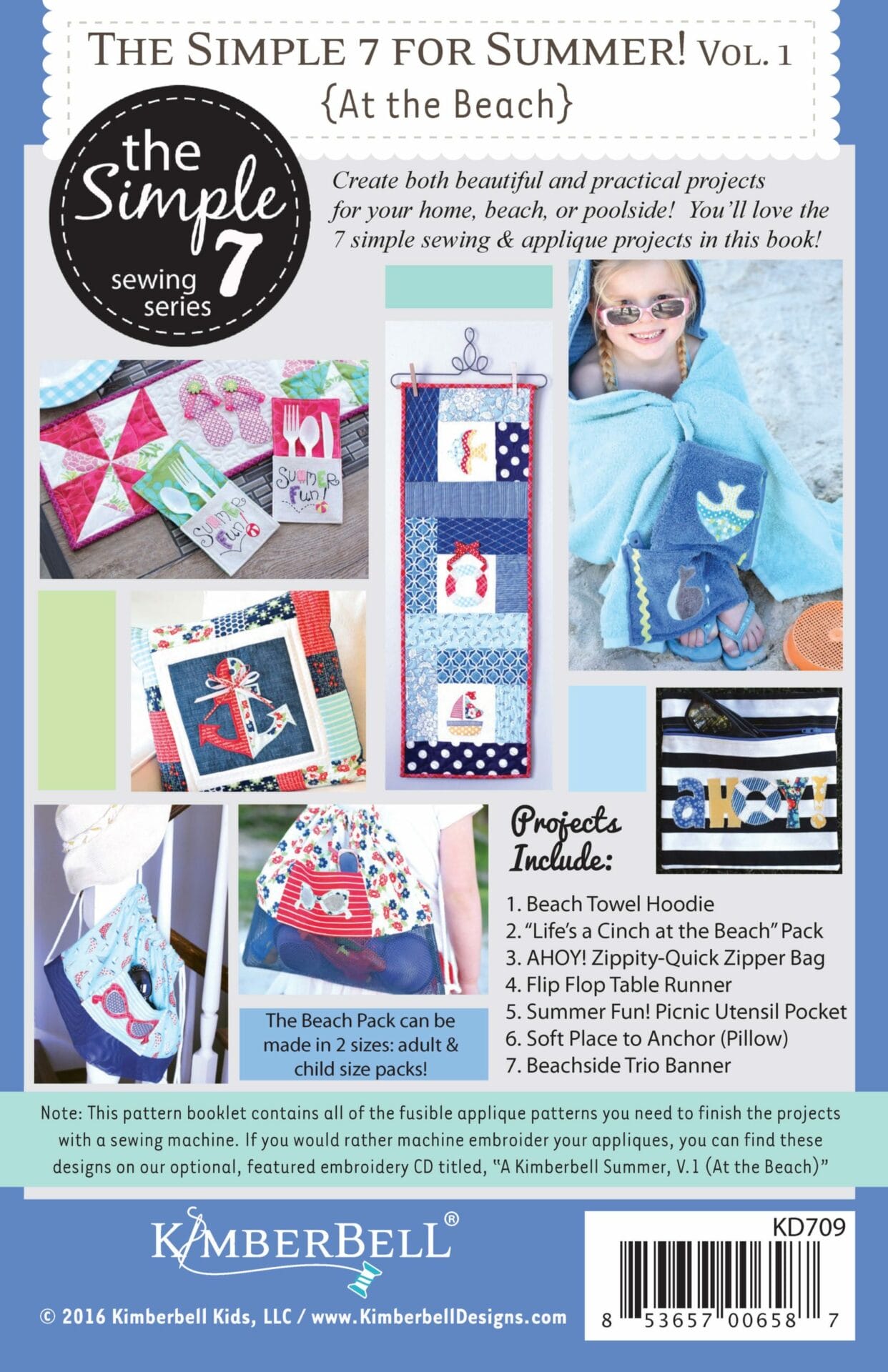 Hover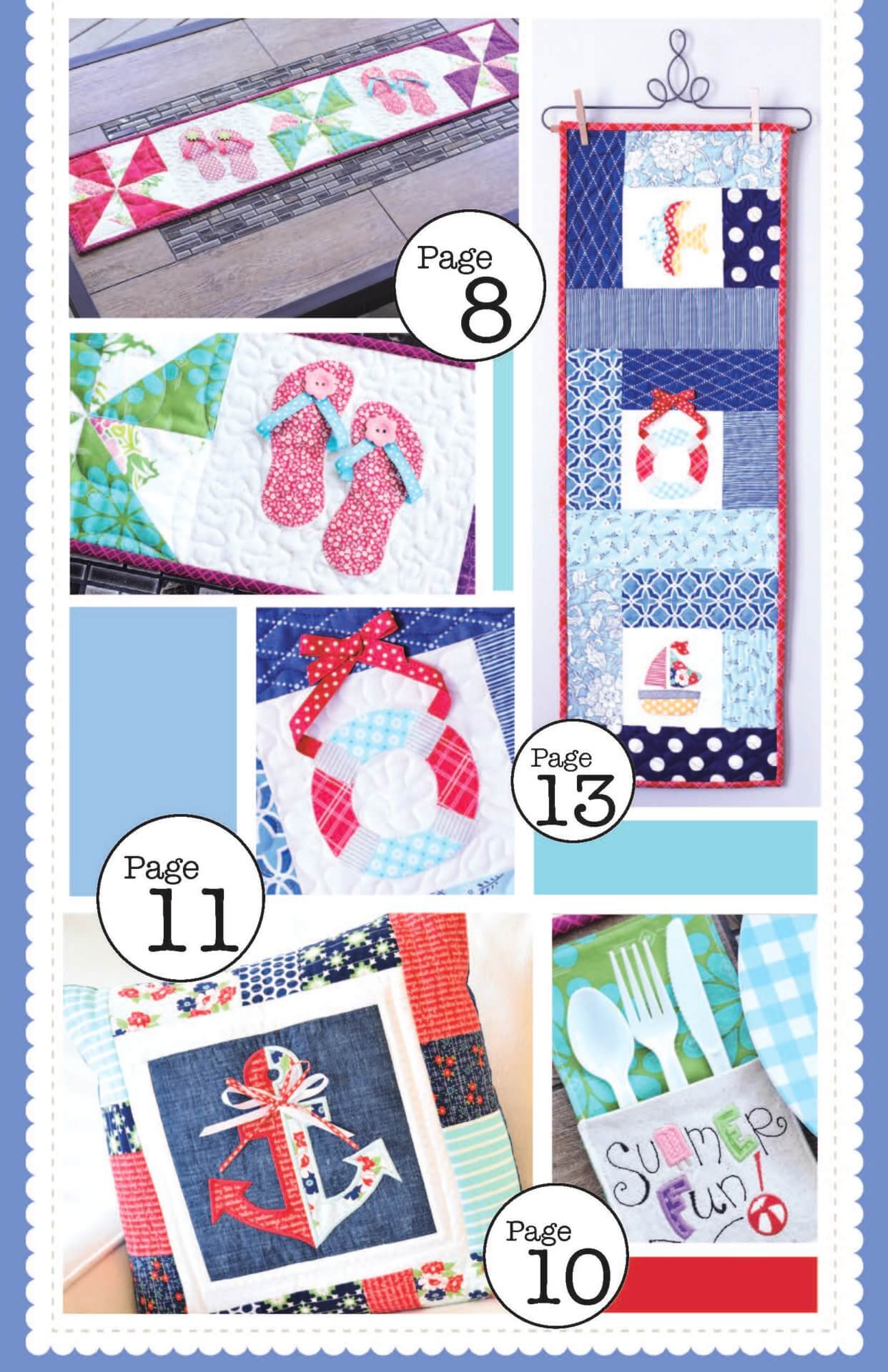 Hover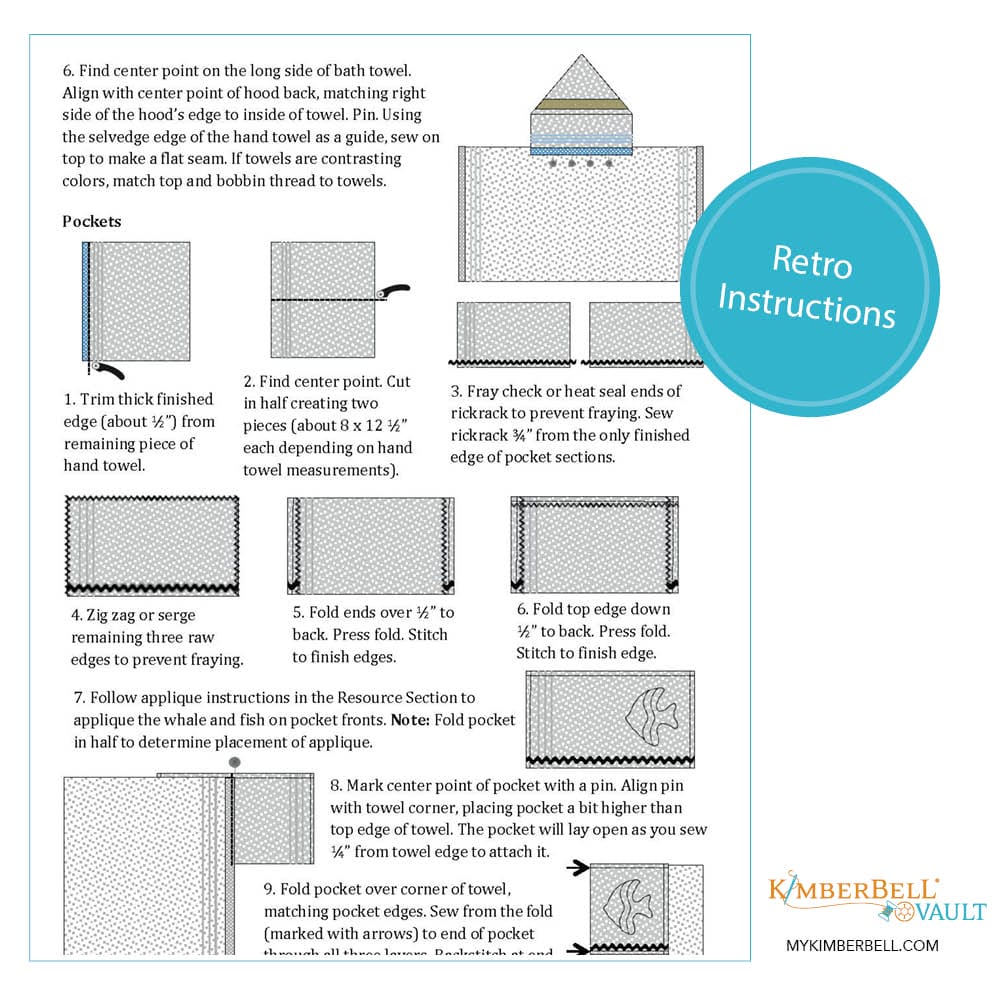 Hover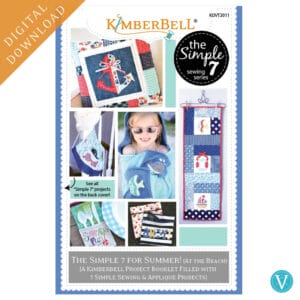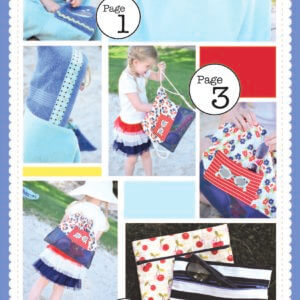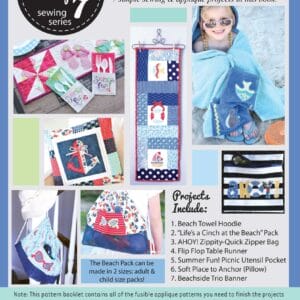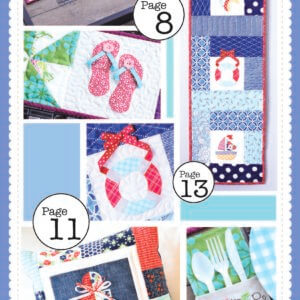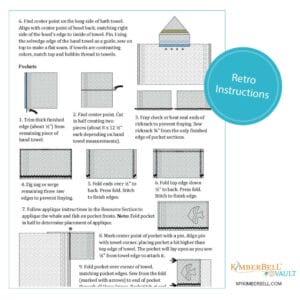 The Simple 7 for Summer! (At the Beach)
VERSION: SEWING
For just a moment on a cold snowy day, I allow myself to dream of summer. The promise of warmer days ahead is the inspiration for A Kimberbell Summer, the second in our Simple 7 series. "Volume 1: At the Beach" download includes seven favorite nautical designs and retro Kimberbell instructions.
All the patterns feature Kimberbell's signature applique style and are easy enough to finish in an afternoon. Projects like our Beach Towel Hoodie with pockets are perfect for quick, but personal hand-made gifts. You will learn new methods to make a cinch sack and fully lined zipper pouch. For those fortunate enough to live beachside, the Soft Place to Anchor pillow or Beachside Trio Banner will be darling in your home décor year round.
Machine embroidery enthusiasts will love our featured Kimberbell embroidery download that coordinates perfectly with these projects (look for KDVT1007 A Kimberbell Summer, Vol. 1: At the Beach in the Kimberbell Vault!) Hoop sizes are provided with each set of instructions.
If you do not have an embroidery machine, you can still make every project! We've included all the applique patterns you will need in this book, using the fusible webapplique method and your sewing machine.
$12.00