At Kimberbell's four-hour machine embroidery Spark Event, you'll "cook up" two projects perfect for a backyard barbecue.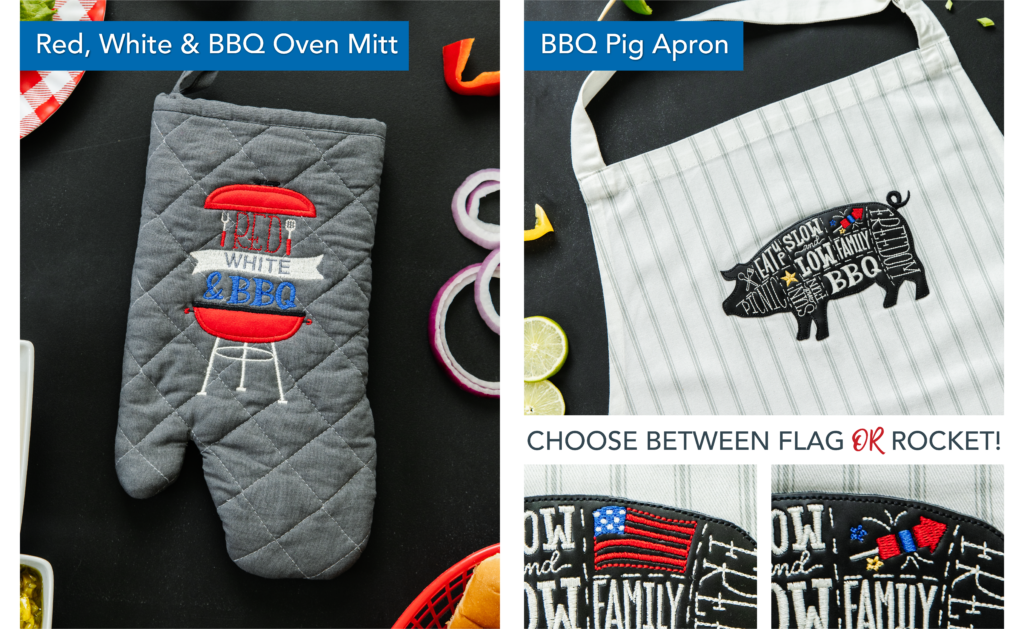 First, stitch the Red, White & BBQ design on our Charcoal Oven Mitt Blank, then choose a flag OR a rocket design and make the BBQ Pig Apron with black Embroidery Leather. Our instructions carefully guide beginners through every step, while new textures and products are fresh for seasoned embroiderers! Stitched in a 5×7 hoop, Red, White & BBQ is summer fun for everyone.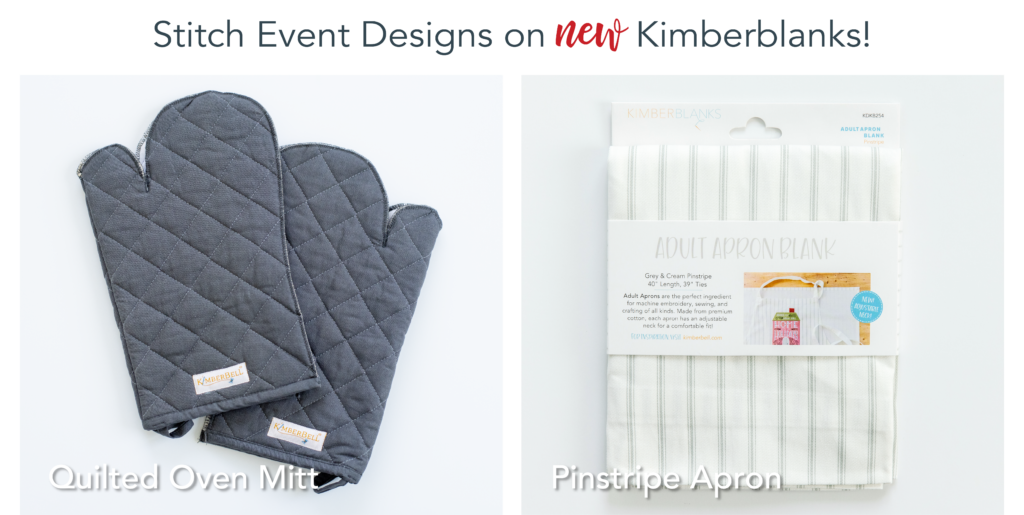 Receive the Bonus CD for Red, White & BBQ for FREE when you purchase $100 of product in the Kimberbell popup shop!